We previewed the release of our aerial video production two weeks ago, and now, we're ready to show you the video we've been busy finalizing. After our creative team sat with HQ Aviation in Orlando, Florida, and determined a few goals they wanted to communicate with their video, our team got together to design the best strategy to meet and exceed the expectations of HQ Aviation. After careful consideration and refinement, the key principles we set out to convey were: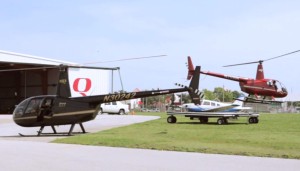 Quality
An Enjoyable Experience
Professionalism
Safety
Sebastian Belfiore of HQ Aviation had a few choice words about working with Advluence's video production and creative teams.
"We were really happy with the final product, it was a nice balance of business but also personal. I'd seen work that Advluence had done before and once I showed the demo reel to my business partner we decided to use you [Advluence] for video production"
Admittedly, this was one of the most fun video production shoots we've had because….helicopters. You can watch the entire video here or check Advluence's Vimeo page to check out all of our awesome video production work!